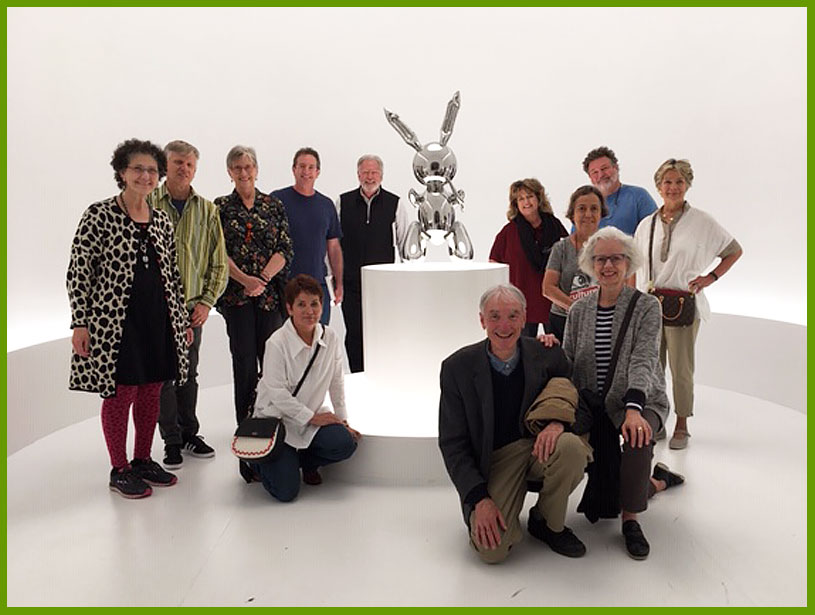 THE SALONS
SALONS ARE ONLINE THROUGH ZOOM UNLESS NOTED IN-PERSON
All Salon times Mountain Standard Time

December

1st Thursday 6PM The Salon
China and the World
please note 6pm time
Online from the Bay Area, historian and archaeologist Ian Morris, PhD, the Jean and Rebecca Willard Professorship in Classics at Stanford University, and Senior Fellow of the IDEAS think tank at the London School of Economics, will discuss China.

https://classics.stanford.edu/people/ian-morris
4th Sunday 5PM The Salon
A Skeptic's Adventures in Narnia
please note 5pm time

Online from the New York City, Laura Miller, co-founder of salons.com and books and culture columnist for Slate and the author of 'The Magician's Book: A Skeptic's Adventures in Narnia', will lead a conversation about how we reconcile our love of certain works of literature or art with the fact that they express some ideas we disagree with (or we disapprove of their creator).
https://slate.com/author/laura-miller-2
8th Thursday 5PM The Salon
Queen Elizabeth II
and Future of The Monarchy
please note 5pm time

Online from Boston, Arianne Chernock, PhD, historian, author, and professor of modern British history and the Monarchy, who is Associate Dean of the Faculty for the Social Sciences, Boston University, will discuss Queen Elizabeth II and the future of the Monarchy.
https://www.bu.edu/history/profile/arianne-chernock/
10th Saturday 10AM The Salon
Two Psychologists on Narcissism
IN PERSON
RESERVATIONS REQUIRED
Bring Small Chair
masks optional
please note 10am time
IN PERSON in the morning, two psychologists will discuss the psychology of narcissism.
Jeffry Zeig, PhD, is a writer, teacher and practitioner of psychotherapy, and founder and director of the Milton H. Erickson Foundation.
Julie T. Anne', PhD, an eating disorder and trauma specialist, is founder and clinical director of A New Beginning.

https://anewbeginning.com/meet-our-specialists/julie-t-anne-ph-d/
11th Sunday 11AM The Salon
The Medici Family in Florence
please note 11am time

Online from Florence, Italy, art historian, author and essayist Bruce Edelstein, PhD, about The Medici Family in Florence. Bruce Edelstein is the Coordinator of the Graduate Programs and Advanced Research, New York University Florence and author of 'Eleonora di Toledo and the Creation of the Boboli Gardens'.
https://nyu.academia.edu/BruceEdelstein/CurriculumVitae

https://www.classicult.it/en/eleonora-di-toledo-a-book-by-bruce-edelstein/
12th Monday 7PM The Salon
House of Rain
Online from Western Colorado, author and adventurer Craig Childs, known for following ancient migration routes on foot, pursuing early Pueblo passages across the Southwest, will discuss his book 'House of Rain: Tracking a Vanished Civilization Across the American Southwest', that explores the so-called disappearance of the Anasazi.
17th Saturday 7PM The Salon
Walking Over Sunset, Part III
IN PERSON
RESERVATIONS REQUIRED
Bring Small Chair
masks optional
IN PERSON architectural illustrator, playwright, author, artist, and Hollywood native Nick Newberry, will present part three of a series of salons about walking Sunset Blvd in Los Angeles. This evening Nick will discuss his walk through Sunset Strip, Beverly Hills, UCLA, and Rustic Canyon (Santa Monica).
https://www.phgmag.com/meet-one-of-the-valleys-most-esteemed-architectural-renderers/
19th Monday 5PM The Salon
Hysterical
please note 5pm time
Online from the New York City, Elissa Bassist, an award deserving essayist, humor writer, teacher, and editor of Funny Women column of Rumpus, will discuss her memoir 'Hysterical', about voice, silence, and illness.
About Us | Calendar | Membership |Second Life Salons | City Salons | Contact Us | Home
© Copyright 2022 Spirit of the Senses. All rights reserved.