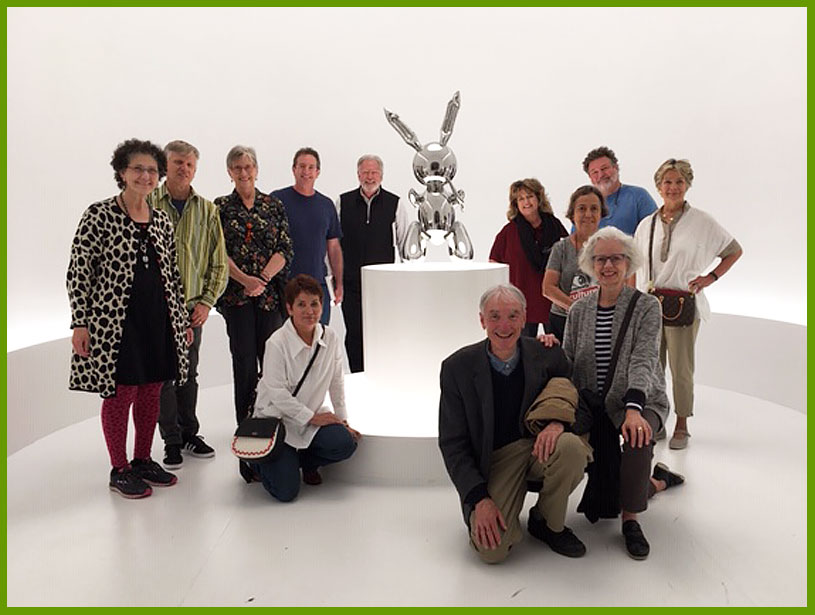 THE SALONS
SALONS ARE ONLINE THROUGH ZOOM UNLESS NOTED IN-PERSON
All Salon times Mountain Standard Time


May

31st Wednesday 7PM The Salon
How Music Can Make You Better
Online from San Francisco scientist and stage director Indre Viskontas, PhD, with faculty positions at University of San Francisco and San Francisco Conservatory of Music, whose research is at the intersection of music and neuroscience will discuss ideas from her book 'How Music Can Make You Better', a field guide to music and the brain.

https://www.indreviskontas.com
June

1st Thursday 10AM The Salon
Caterina's Smile
please note 10am time
Online from Naples, Italy, Carlo Vecce, PhD, author and professor of Italian literature at the University of Naples, will discuss his theory about the identity of the mother of Leonardo da Vinci from his historical fiction novel 'Il Sorriso di Caterina' (Catarina's Smile).

https://news.artnet.com/art-world/leonardo-da-vinci-mother-slave-central-asia-2271000
3rd Saturday 10AM The Salon
Artificial Intelligence and Future
please note 10am time
IN PERSON
RESERVATIONS REQUIRED
masks optional
IN PERSON, Brad Allenby, PhD, Lincoln Professor of Engineering and Ethics, and President's Professor of civil, environmental and sustainable engineeering at ASU, will discuss Artificial Intelligence and it's impact on future.

https://sustainability-innovation.asu.edu/person/braden-allenby/
4th Sunday 11AM The Salon
Claude Monet and the Painting
of the Water Lilies
please note 11am time
Online from London, Ross King, a bestselling author of art and history whose previous books include 'Brunelleschi's Dome' and 'The Judgement of Paris'. Ross will discuss ideas from his book 'Mad Enchantment: Claude Monet and the Painting of the Water Lilies' about the legendary artist and his most memorable achievement.
11th Sunday 11:30AM The Salon
Art and Death in the Palaeolithic
please note 11am time
Online from Durham, UK, Paul Pettitt, PhD , author of 'Homo sapiens Rediscovered', a professor of Palaeolithic Archaeology at Durham University, will discuss art and death and symbolic thinking in the Palaeolithic age.

https://wwnorton.com/books/9780500252635
20th Tuesday 1:30PM The Salon
Aphantasia
please note 1:30pm time
Online from Exeter, United Kingdom, Adam Zeman, PhD, a professor of cognitive and behavioral neurology at University of Exeter College of Medicine and Health, will discuss Aphantasia _ the phenomenon in which people are unable to visualize imagery.
https://psychology.exeter.ac.uk/staff/profile/index.php?web_id=adam_zeman
25th Sunday 4PM The Salon
Geopolitics of Oil and Energy
please note 4pm time
Online from Syracuse, New York, Natalie Koch, PhD, a political geographer, author of 'Arid Empire', and a professor at Syracuse University, will discuss the geopolitics of oil and energy.
28th Wednesday 4PM The Salon
Revolution and Rebellion
in the Early Modern World, Part 2
please note 4pm time
Online from Washington DC., Jack Goldstone, PhD, an author, the Virginia E. And John Hazel, Jr. Chair Professor, and Director, Center for the Study of Social Change, Institutions and Policy at George Mason University, will discuss global stability and relationships, including China, Russia, and Africa.
About Us | Calendar | Membership |Second Life Salons | City Salons | Contact Us | Home
© Copyright 2023 Spirit of the Senses. All rights reserved.