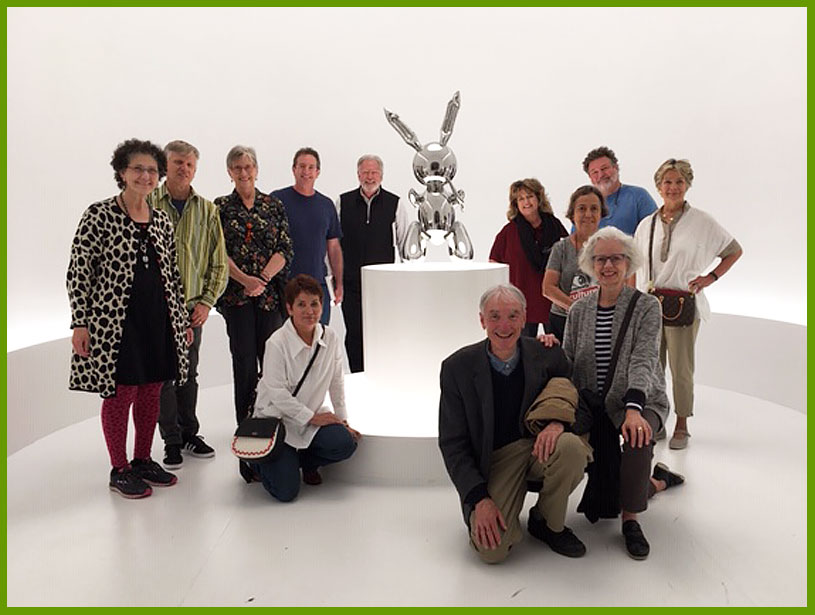 THE SALONS
SALONS ARE ONLINE THROUGH ZOOM UNLESS NOTED IN-PERSON
All Salon times Mountain Standard Time

March
19th Sunday 10AM The Salon
Culture
please note 10am time
Online from Boston, Martin Puchner, PhD, the Byron and Anita Wien Professor of English and Comparative Literature at Harvard University, will discuss his new book 'Culture: The Story of Us From Cave Art To K-Pop' about how the meaning and purpose of our existence, as expressed in art, architecture, religion and philosophy.
25th Saturday 7PM The Salon
Via de la Plata
Walking Pilgrimage in Spain
IN PERSON
RESERVATIONS REQUIRED
BRING SMALL CHAIR
masks optional
IN PERSON, Austrian walking adventurer Traude Wild, who has made walking journeys in Japan, Nepal, Jordan, Italy, and Austria, will discuss her 600 km solo Via de la Plata walking pilgrimage from Sevilla to Salamanca, Spain.
April
1st Saturday 10AM The Salon
Sleep Medicine
please note 10am time
IN PERSON

IN PERSON, Ruchir Patel, MD, the medical director and practice founder of The Insomnia and Sleep Institute of Arizona, will tour members at the Institute, and discuss sleep and health.
https://sleeplessinarizona.com/ruchir-p-patel-md/
https://sleeplessinarizona.com/ruchir-p-patel-md/
2nd Sunday 4PM The Salon
Egg
please note 4pm time
Online from Massachusetts, participation designer and author Lizzie Stark will discuss her book 'Egg: A Dozen Ovatures' about an unconventional history of the egg, from chickens to penguins, from art to crime to her own experiences becoming a mother and having ovarian surgery.
https://wwnorton.com/books/9780393531503
8th Saturday 10AM The Salon
Gypsy Jazz Coffee
please note 10am time
IN PERSON

IN PERSON, musician Allen Ames will perform violin, his orignal violira, and guitar music of Gypsy Jazz music originating from the Romani guitarist Jean 'Django' Reinhardt in conjunction with French swing violinist Stephane Grappelli.

https://www.allenamesmusician.com/about.html
12th Wednesday 7PM The Salon
Architecture of Mutuus Studio
Online from Seattle, the three founding partners of Mutuus Studio, Jim Friesz-architect/musician, Kristen Becker-designer/dancer, and Saul Becker-artist/builder will discuss their collaborative efforts of architecture and design of refined architecture, interiors and objects that blend into one immersive environment.
18th Tuesday 7PM The Salon
ChatGPT and Truth
Gary Marchant, PhD, a Regents Professor of Law and director of the Center for Law, Science and Innovation, Arizona State University, will discuss new technologies such as ChatGPT and truth.

https://search.asu.edu/profile/228973
20th Thursday 7PM The Salon
Under Alien Skies
Online from Colorado, Philip Plait, PhD, an astronomer, sci-fi dork, TV documentary talking head, and author, willl discuss his book 'Under Alien Skies: A Sightseer's Guide to the Universe' that takes the reader on an immersive tour of the Universe with descriptions of what it would be like to be a visitor at ten spectacular sites.

https://wwnorton.com/books/under-alien-skies
25th Tuesday 7PM The Salon
Brahm Resnik on Politics
Brahm Resnik, a 12 News anchor and reporter, who hosts Sunday Square Off, will discuss current national and state political issues.
https://www.12news.com/article/about-us/team-bios/brahm-resnik-political-anchor-reporter-12-news-kpnx/75-33573767
About Us | Calendar | Membership |Second Life Salons | City Salons | Contact Us | Home
© Copyright 2023 Spirit of the Senses. All rights reserved.