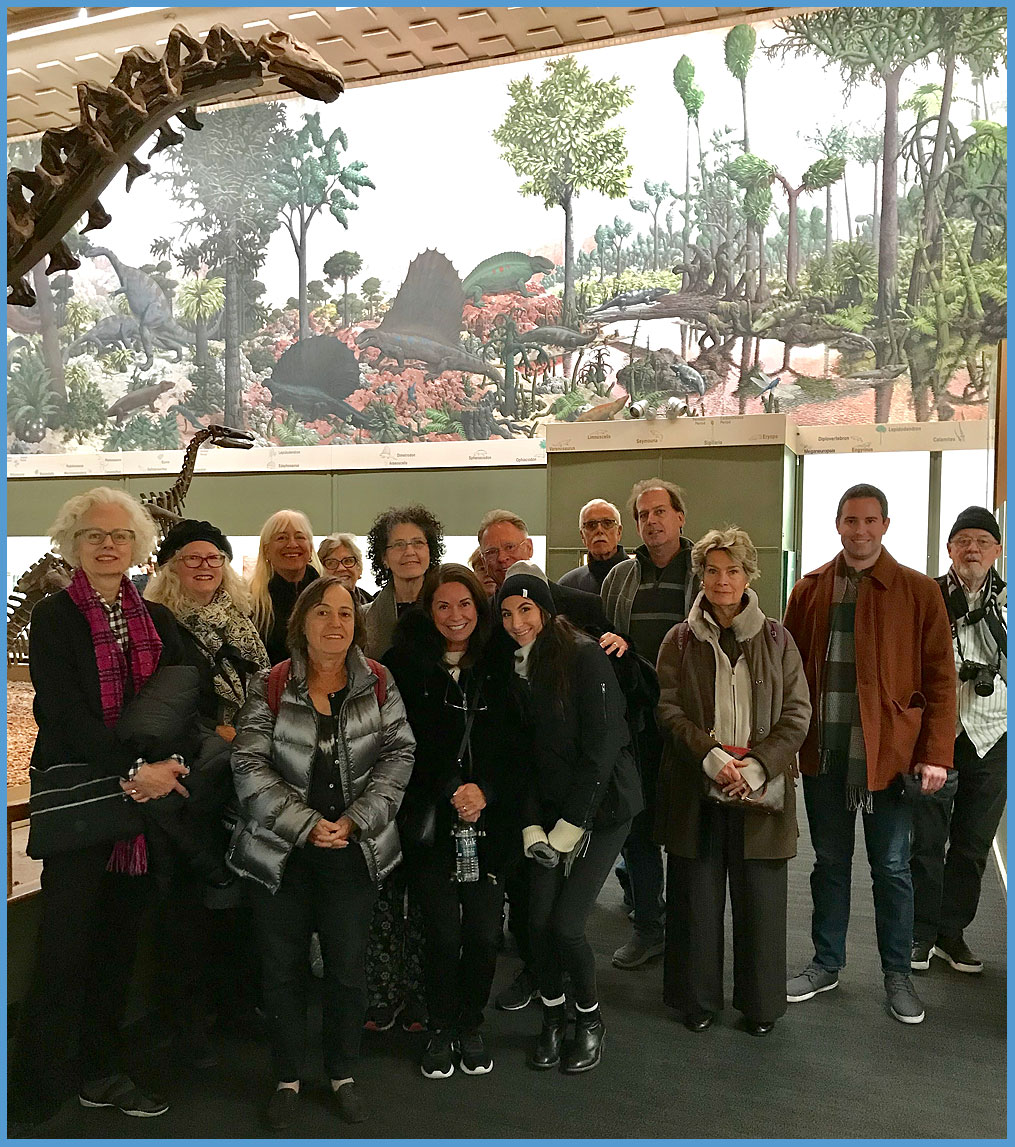 New York City Fall 2019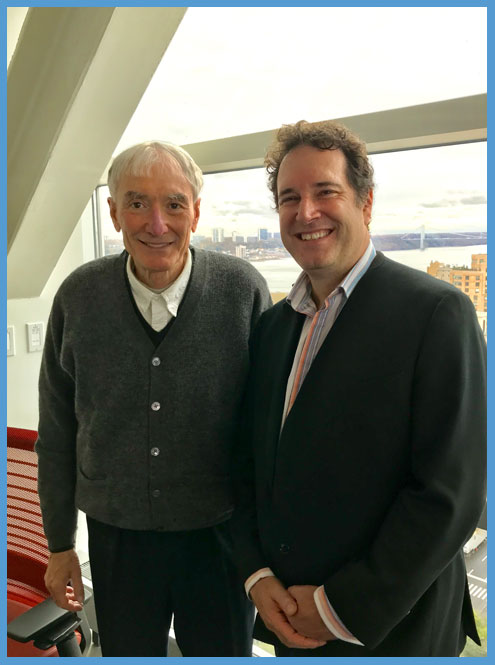 Hod Lipson
James and Sally Scapa Professor of Innovation, Mechanical Engineering, Columbia University,
a roboticist who works in the areas of artificial intelligence and digital manufacturing.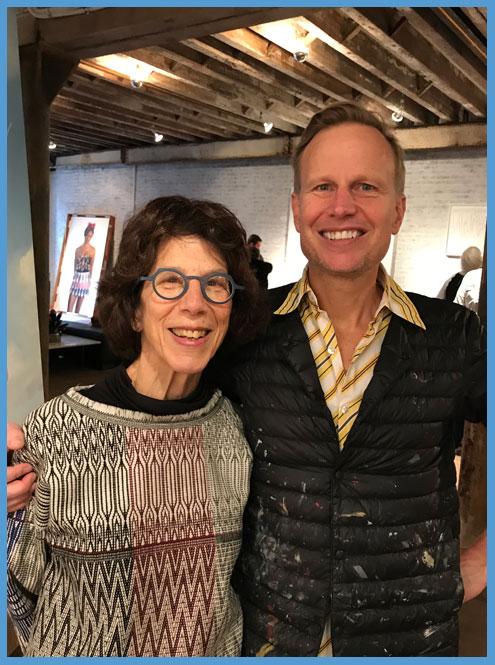 Barbara Tversky with Will Cotton

professor of psychology at Columbia University,
one of the world's leading researchers of spatial thinking embedded in reasoning, language, culture and creativity,
whose theory is that movement not language is the foundation of thought.
Barbara is author of 'Mind in Motion: How Action Shapes Thought'.
https://www.tc.columbia.edu/faculty/bt2158/
https://www.amazon.com/Mind-Motion-Action-Shapes-Thought/dp/046509306X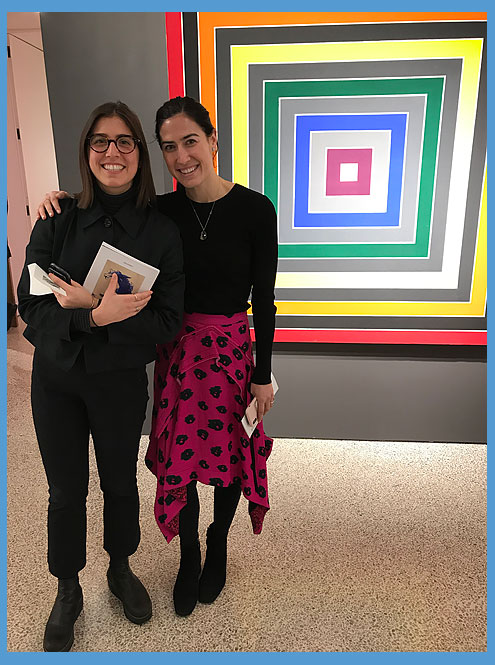 Christies specialists Caitlin Foreht and Ali Immergut

led a discussion about the Post War and Contemporary Art Auction, the art market, and Auction process.
https://www.christies.com/departments/Post-War-Contemporary-Art-74-1.aspx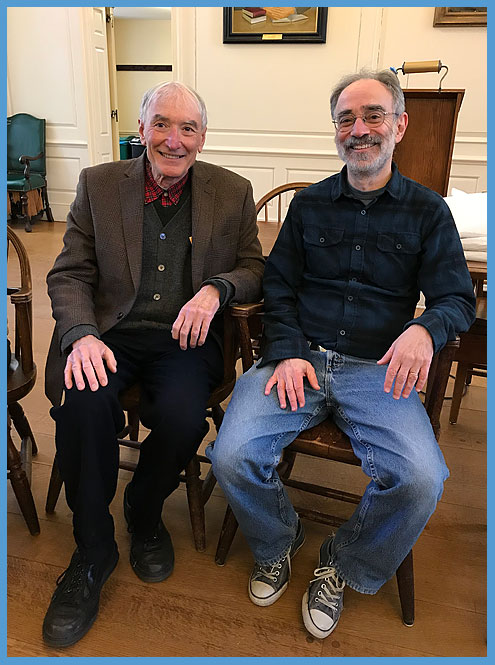 Shelly Kagan

Clark Professor of Philosophy at Yale University, who researches ethical, social and
political philosophy, and who is known for his popular course and book on Death.
https://campuspress.yale.edu/shellykagan/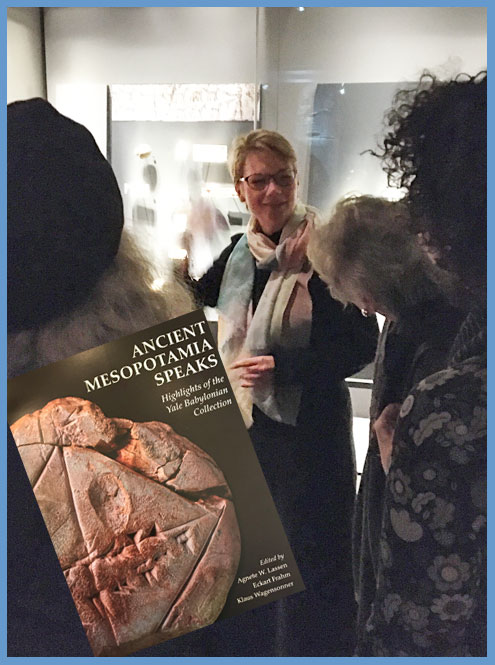 Agnete Lassen
'Ancient Mesopotamia Speaks' Exhibition, Peabody Museum, Yale
Associate Curator of the Yale Babylonian Collection, trained in the archaeology, history, and art history of the ancient Near East.
Her research area is the social and economic history of Mesopotamia and Anatolia in the 2nd millennium BCE
and, in particular, glyptic studies and ancient textile.
https://babylonian-collection.yale.edu/
'Ancient Mesopotamia Speaks'
https://www.amazon.com/Ancient-Mesopotamia-Speaks-Highlights-Babylonian/dp/1933789379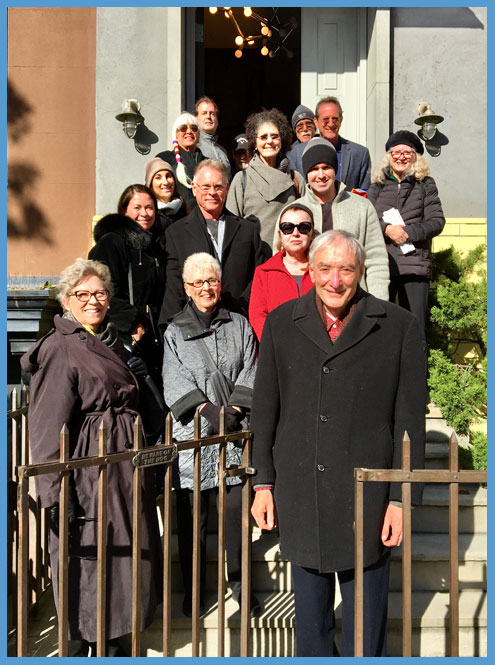 David Salle

We visited artist David Salle, American painter, printmaker, photographer, stage designer, author in his studio.
David Salle gained prominence in the art world during the 1980's as a leader in the return to figuration.
His art essays are included in The New York Review of Books and other publications.
David is author of 'How to See: Looking, Talking, and Thinking about Art".
http://www.davidsallestudio.net/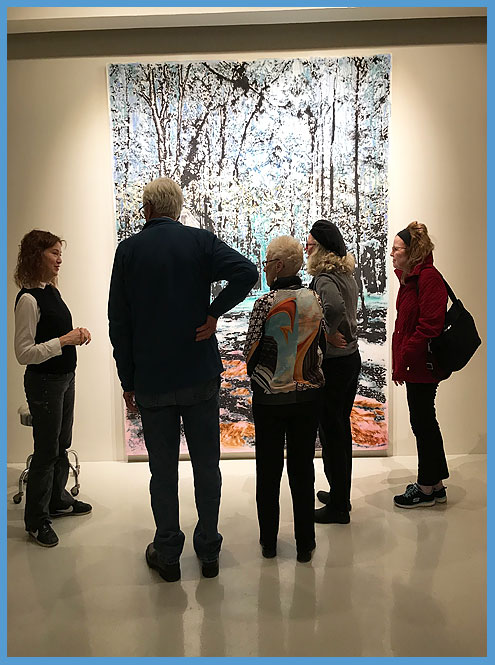 We visited artist Ena Swansea, American painter at her studio.
Ena's art is heavily influenced by her Southern roots.
She primarily works in oil paint on large canvases.
Ena is represented by galleries in New York, Philadelphia,
London, Germany, and South Korea.