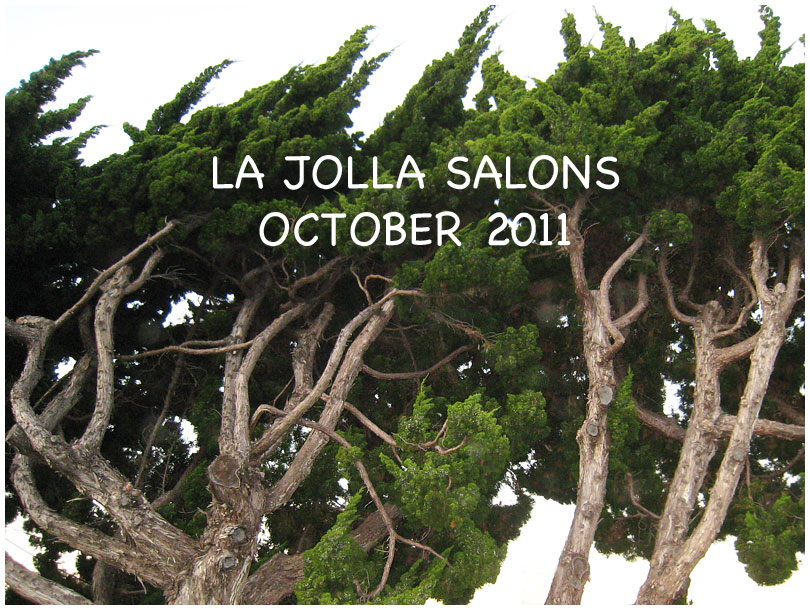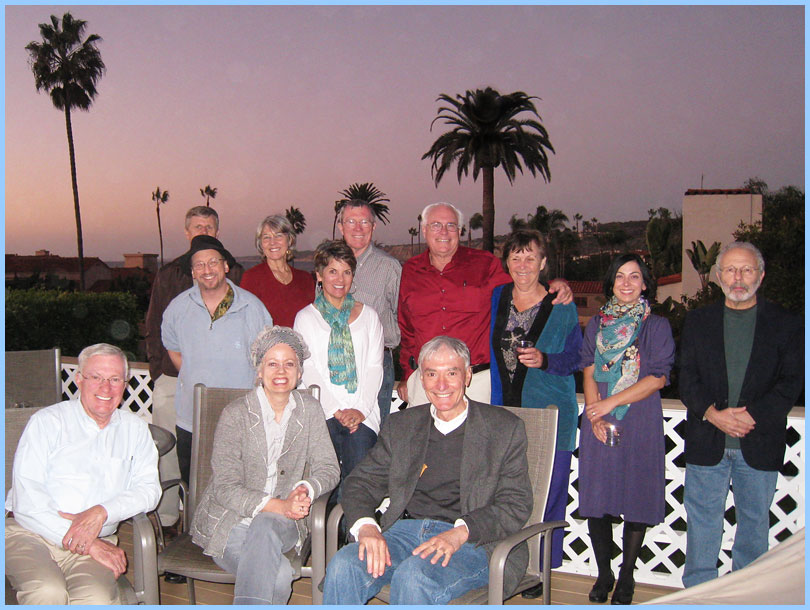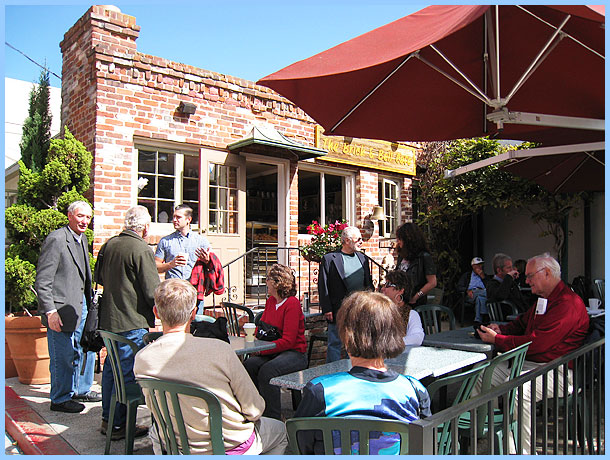 We began our visit to La Jolla with lattes at the Brick & Bell Cafe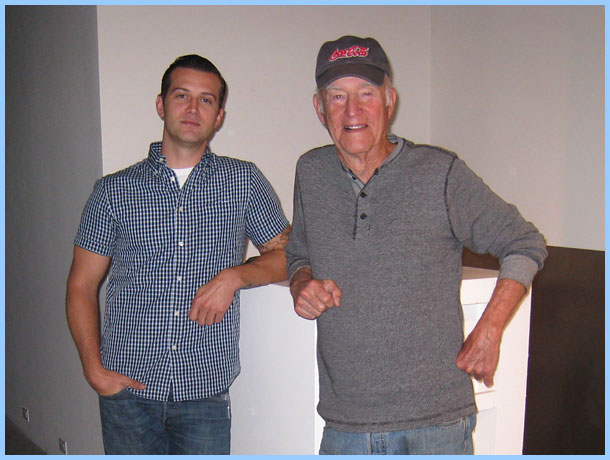 At his studio, Robert Irwin discussed perception and introduced members to his new art.
Robert Irwin designed The Central Garden at The Getty Museum in Los Angeles
and architecture/landscape at Dia Beacon in New York.
After the discussion members visited the Museum of Contemporty Art in La Jolla
where Robert Irwin was part of a group exhibition.
http://www.mcasd.org/index.php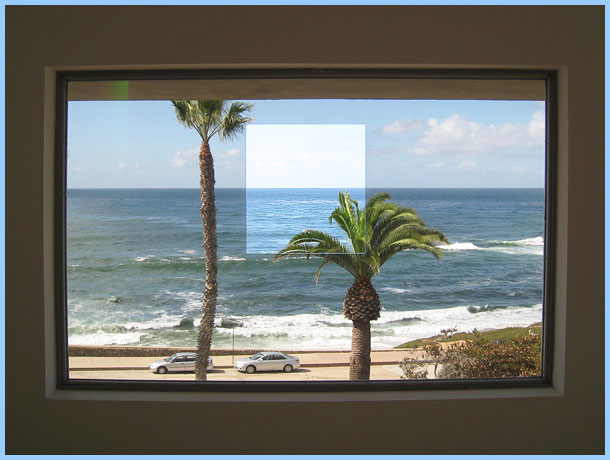 Windows, by Robert Irwin, San Diego Museum of Contemporary Art, La Jolla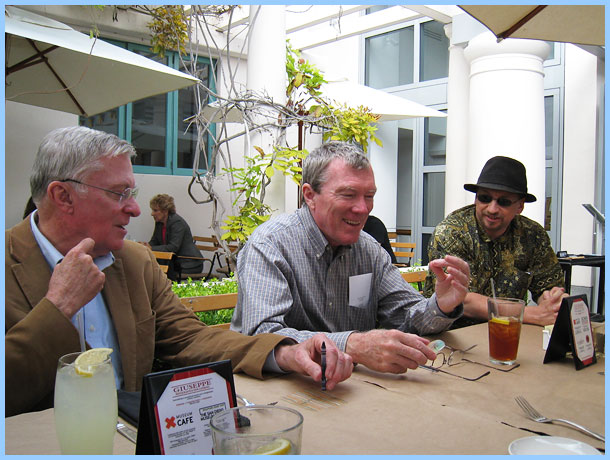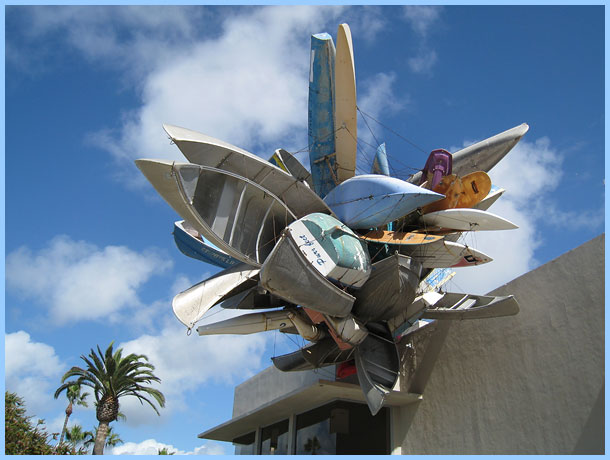 MOCASD in La Jolla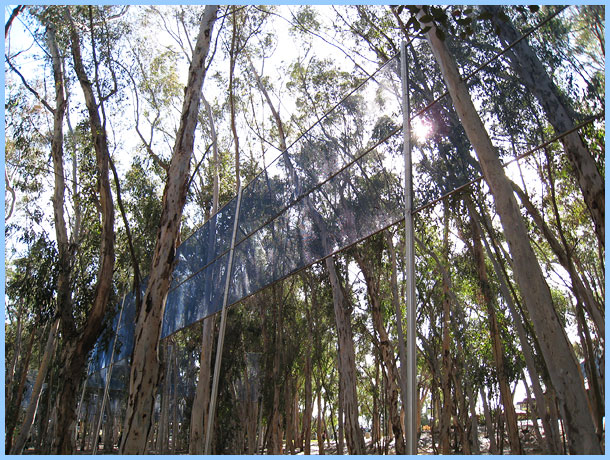 Two Running Violet V Forms, by Robert Irwin,
on the campus of the University of California, San Diego

http://stuartcollection.ucsd.edu/artists/irwin.shtml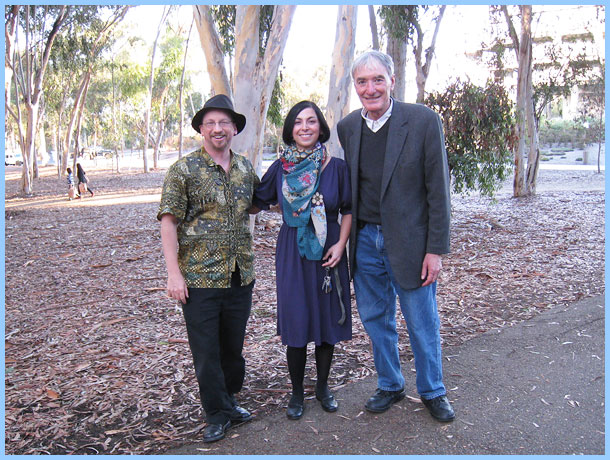 At UCSD, Ayse Pinar Saygin, PhD,
directs the Cognitive Neuroscience and Neuropsychology Lab.
She discussed the relationship between movement and perception.
http://www.sayginlab.org/apsaygin.html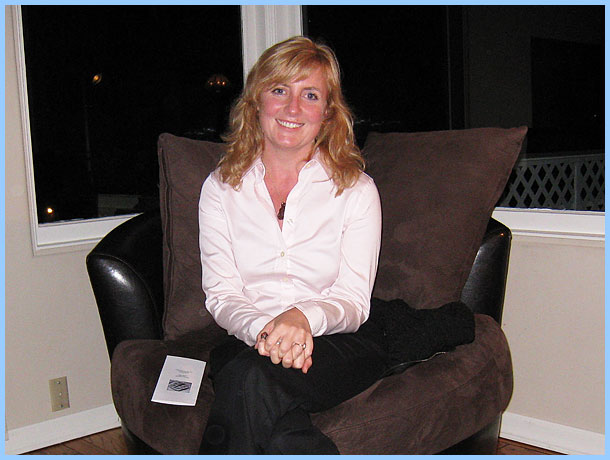 At a home in La Jolla Shores, Sara Mednick, a professor of psychiatry at UC, Riverside
and author of 'Take a Nap' discussed how napping and sleep affects human performance.
http://psych.ucr.edu/faculty/mednick/index.html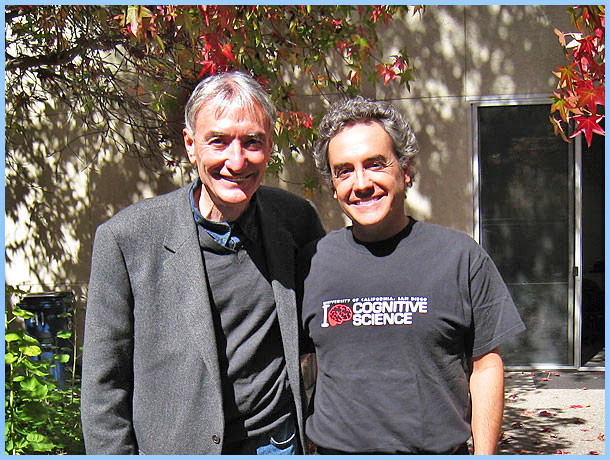 Rafael Nunez, PhD, director of the Embodied Cognition Laboratory, UCSD,
that investigates how cognition is grounded on the peculiarities, experiences,
and limitations of the human body, discussed language and perception and embodiment.
http://www.cogsci.ucsd.edu/~nunez/web/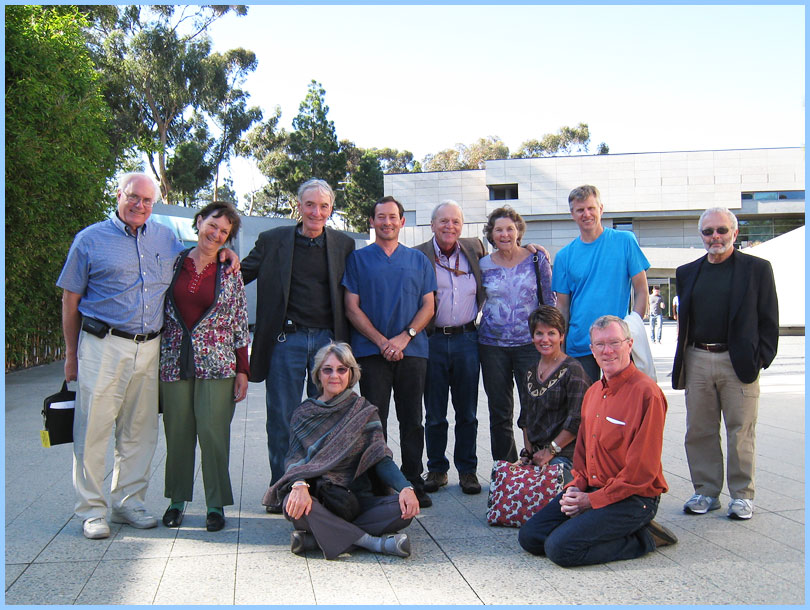 David Edelman introduced members to his newly formed octopus lab
at The Neurosciences Institute.
David discussed his research with octopus exploring cognition and consciousness.
http://www.nsi.edu/index.php?page=david_b_edelman