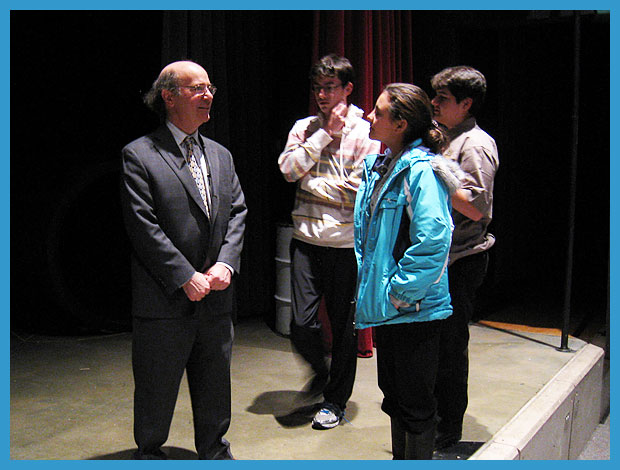 SPIRIT OF THE SENSES SALONS
2019
THE SALON: There's Plenty of Room at the Bottom
Tempe, AZ
In 1959 Richard Feynman gave a visionary talk 'There's Plenty of Room at the Bottom' in which he anticipated many aspects of modern microelectronics, computing, and nanotechnology. Nobel Laureate physicist Frank Wilczek revisited Feynman's themes, and bring in some new ones, to emphasize there is plenty more room to grow inward.
THE SALON: Tour of SciHub Lab
Tempe, AZ
Frank Wilczek joined Nathan Newman, PhD, Lamonte H. Lawrence Professor in Solid State Science, ASU, to tour and discuss research and projects at their new SciHub Lab at Arizona State University.
2018
THE SALON: TIME
Tempe, Arizona
A conversation with Frank Wilczek about TIME with some tentative answers, some speculations, and more questions.
2017

THE SALON: Augmenting Reality: Day Thoughts of a Quantum Physicist
Paradise Valley, Arizona

Frank Wilczek, PhD, writes: People often ask me what I'm working on. I finally came up with a good answer, that's not too technical: augmenting reality. I'll discuss the concept of augmented reality in general, and sketch out some of the ways modern physics gives us that, highlighting three of my own fantasies - axions, anyons, and time crystals - that seem to be materializing.

2016
THE SALON: A Beautiful Question
Paradise Valley, Arizona

Frank Wilczek, PhD discussed his new book 'A Beautiful Question: Finding Nature's Deep Design'. The book traces the quest from Plato and Pythagoras thru present on how beauty and art are intertwined with scientific understanding of the cosmos.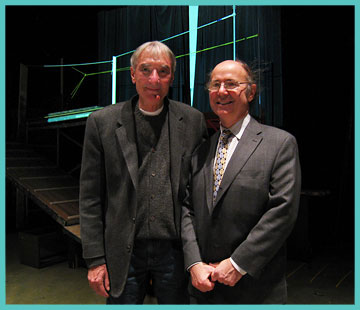 2015
THE SALON: New Dimensions in Color
Scottsdale, Arizona

Humans are visual creatures, but our perception of color leaves a lot on the table. Frank Wilczek, PhD, discussed how and why our unaided perception falls short of reality, and then describe - and display - some ways we can access more. Frank Wilczek will also explain the nature of dichromacy (color blindness) and tetrachromacy (super-normal color vision), and propose a surprising relationship between them. He suggests that you will see that these ideas bring the concept of 'extra dimensions' down to earth.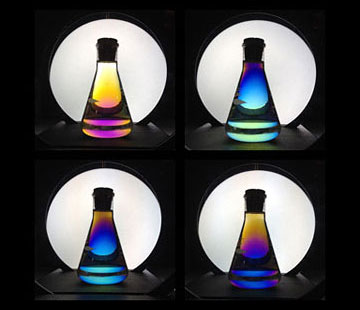 THE SALON: The Next 100 Years in Physics
Scottsdale, Arizona

Frank Wilczek, PhD, asks "What will the next 100 years in physics be like? I don't know, of course, but it's fun to think about. Frank discussed the ideas and technologies that look to me the especially exciting and promising."

2014
THE SALON: Opening the Doors of Perception
Taliesin West, Scottsdale, Arizona

Modern physics has taught us that our unaided senses perceive only an infinitesimal portion of physical reality. Within that theme, Frank Wilczek, PhD, especially emphasized color vision.

The inspiration for the title is William Blake:
If the doors of perception were cleansed every thing would appear to man as it is, Infinite.

2013
THE SALON: Hidden Layers
Paradise Valley, Arizona

Frank Wilczek, PhD discussed hidden layers and the nature of reality.

THE BOSTON SALONS
MIT, Cambridge, Massachusetts

Visit to Massachusetts Institute of Technology
At the Center for Theoretical Physics at MIT, Frank Wilczek, PhD, discussed the foundations of theoretical physics and toured members thru the offices filled with blackboards and art, including a floor design by Sol de Wit.

2012
THE SALON: Playing with the Symmetry of Time: Axions and Time Crystals
Paradise Valley, Arizona

Frank Wilczek, PhD, a Nobel Prize winning theoretical physicist from M.I.T., and author of 'The Lightness of Being', discussed scientific concepts about time.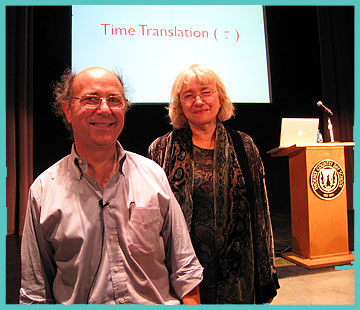 2011
THE SALON: Quantum Beauty: Ideal and Real
Paradise Valley, Arizona

Nobel laureate theoretical physicist Frank Wilczek,PhD a professor at M.I.T., and author of 'The Lightness of Being', will discuss the nature of the universe.

2010

THE SALON: Conversation with Frank Wilczek
Paradise Valley, Arizona

Frank Wilczek, PhD discussed recent developments in fundamental physics and the understanding of the nature of the universe.